My hubby use to take beautiful Black and White photographs he has gotten so busy he doesn't have much time for it anymore. He uses the real film. Love the touch it gives to them.I take snapshots lol and once in awhile get lucky.

One thing I love to do and always have loved to do but never really offered to the public just do to have a different creative outlet is "play" with the photos.

I recently took out a couple of his Black and Whites he took while we where still up in NY about 5 years ago! Wow time flies. The first one was taken at walk in the lower adirondacks it was originally a black white film photograph I had to "grunge it up a little and it is now actually a 3x3 and hanging on my wall :)




This next one is from a state park in Canajoharie NY (Yea see if you can close your eyes and spell that) wonder if you pronounced it right LOL. He was walking down the trail and turned to take a photograph of his footsteps.I played with having halloween on my mind:




So the other day I was out taking pictures with my digital camera as we where getting a storm (I am bound and determined to get a Awesome lightening shot) and the old tree behind the house I was standing under I looked up and got this shot.....PS No I didn't stand there for long with the storm moving in lol.....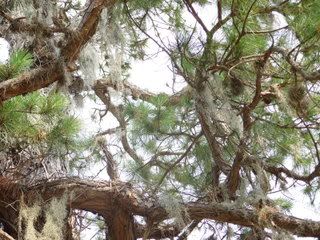 So this one I have lots of ideas for not sure what we'll see when the mood strikes me I was actually happy though as usually my photographs are crappy, and this one actuallys speaks to me I guess.

I thought I would share with you another thing I do........I do to many things huh lol, but the thing is I enjoy everything that my little ten digits create. So I guess thats all that matters

Hope you enjoyed the little peek
Have a beautiful day
Annette