Can you beleive it is almost the end of Jan! Where does time go.
I got my swap doll done yea! No pictures yet want to make sure she gets him first ;)



Have made a few but not as many as I like collage sheets. This is my newest I just love working with vintage photos there is jsut something about them.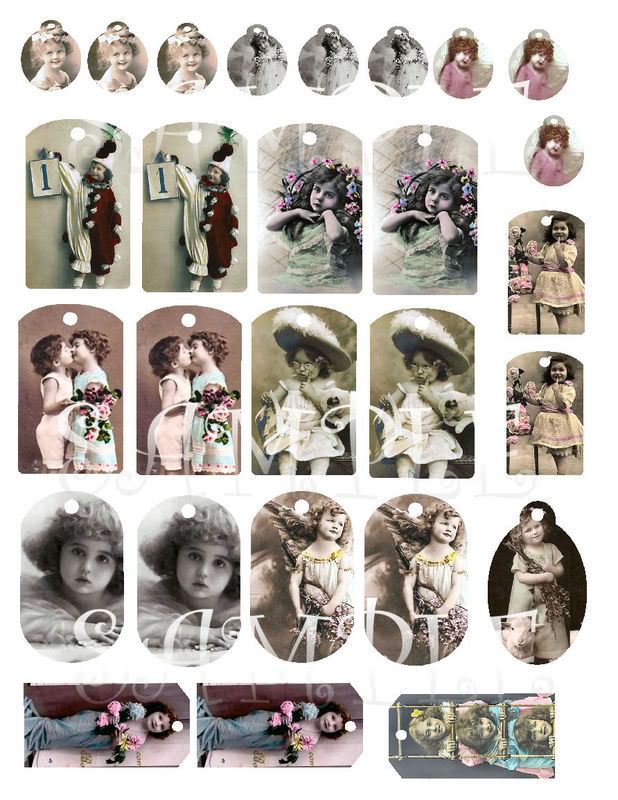 I am about done with a whole new Web backgrounds this will be for ebay and website oh my poor website has been neglected, as I am greatful for work, I have not been able to get website done so today is the day of updating everything

I think I am gonna put Sub categories in my Ebay collage sheets today make things a little easier to find in the category.



Okay I have a freebie for you:
To motivate myself This downloadable collage sheet is free till I Whip my website into shape But once I am done then it will no longer be available for free, and actually it will be coming of this site to make room for new so grab it while you have the chance!







FREEBIE Tea Time Collage Sheet


A collection of tea cups and pots vintage victorian and more.

Saved at 300 DPI for wonderful ...

Price: US$1.50





Have a beautiful day and wish me luck on getting my website done today!!